1 of 7
2 of 7
3 of 7
4 of 7
5 of 7
6 of 7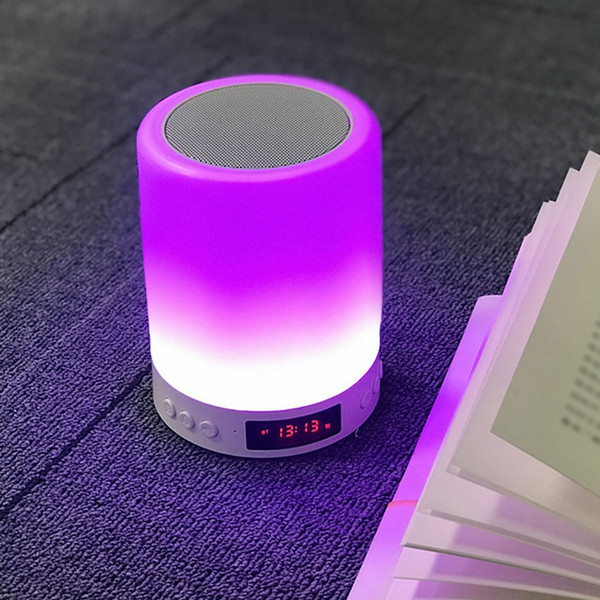 7 of 7
3-in-1 Bluetooth Touch Lamp Portable Speaker & Alarm
Quantity
1
About this item
Our device combines a powerful speaker, a soothing night lamp, and a reliable alarm clock in one sleek design.

Choose from 7 vibrant colors to create the perfect ambiance for any occasion.

Connect your phone or other Bluetooth-enabled device to our speaker and enjoy crystal-clear sound quality.

Our device is rechargeable, so you can say goodbye to constant battery replacements. The USB cable makes charging a breeze.

With a powerful 1200 mAh battery, our device will keep your music and lighting going for hours on end
Item description from the seller
Are you feeling nervous about leading the music and lighting at your friend's get-together? Fear not, we have the solution: our touch lamp portable speaker.
Experience the ultimate convenience of having both light and sound in one product. Take control of the party and become the DJ by pairing your phone with our speaker via Bluetooth. Set the mood with the lamp's 7 colorful lights that turn any room into a party den.
Our touch lamp isn't just a speaker and lamp - it's a life-saver! Emitting 7 colorful lights, it adds a touch of magic to any dull corner of your room. The yellow light is dimmable, making it perfect for your kids' side table to ensure a peaceful night's sleep.
Never be late again with the LED digital clock display on this lamp. And with a 10m transmission distance, Bluetooth connectivity is super convenient. Change the song from your phone without ever touching the speaker.
No need to worry about buying expensive batteries - our speaker is rechargeable. It only takes 2 hours to fully charge with the included USB cable and offers 3-5 hours of playing time. Don't let your nerves get the best of you - let our touch lamp portable speaker be your trusty companion.