1 of 9
2 of 9
3 of 9
4 of 9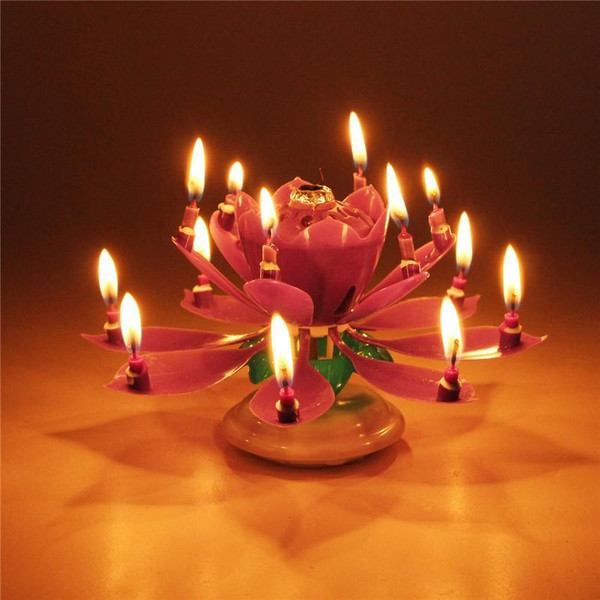 5 of 9
6 of 9
7 of 9
8 of 9
9 of 9
Blooming Musical Candle
Quantity
1
About this item
Make a wish and watch the Opening Flower Candle bloom, bringing a magical touch to your birthday celebrations.

This set includes 14 candles, so you can add an extra sparkle to your special day.

Shaped like the petals of a lotus flower, it will be a beautiful and unique addition to any birthday cake.

It not only spins but also plays the birthday song, making it the perfect centerpiece for your birthday celebration.

Thanks to the plastic petals because these prevent wax from dripping onto the cake, ensuring a clean and mess-free experience.

Create unforgettable memories for your little ones with just an eye-catching addition.

Our flower candle is designed to last. So replace the candles as needed, and use them for as long as you like - it's the gift that keeps on giving!