1 of 11
2 of 11
3 of 11
4 of 11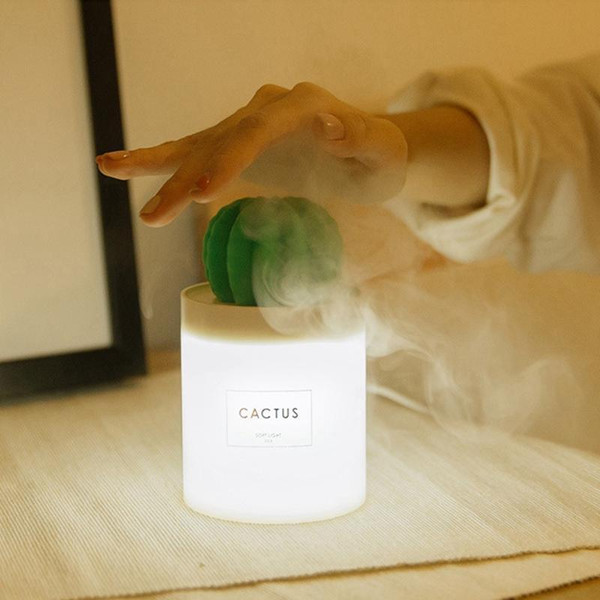 5 of 11
6 of 11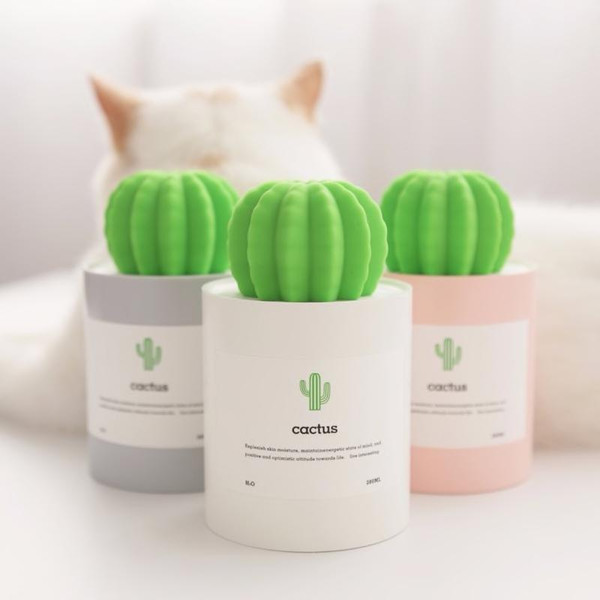 7 of 11
8 of 11
9 of 11
10 of 11
11 of 11
Cactus Humidifier Lamp
Quantity
1
About this item
Ultrasonic humidifier lamp made of stylish yet sturdy body
Easy to use bottle, refill and use for as long as you want
Refill with 280ml humidifier, give power with USB and use
Mist volume can be turned high up to 50 ml/h
Works well to make place bacteria-free & reduces dryness
Comes in elegant cactus style
Item description from the seller
This cute Cactus Humidifier Lamp produces a mist spray at a rate of 50ml/h when plugged via USB to reduce dryness and congestion in your room, office or bedroom. If your office space is congested and your skin or nasal passages irritate due to dryness, you need this portable humidifier. It also comes with a night light which can be switched on and off independently.
Features:
Size: 13x8cm
Powered by USB: It is powered by a USB cable which comes along with the product. You can connect it with your laptop at the office desk easily.
Reduces dryness: The water in the humidifier ejects in the form of a mist which reduces the level of dryness in the air around you.
Filters out bacteria: Harmful bacteria and irritants that may cause colds and allergies are discarded by the mist.
Adorable design: The small circular design of the humidifier looks adorable on the table and can easily be mistaken for a decoration piece.
Capacity: 280ml
Working time: 4 hours, simply refill the humidifier once emptied
Max Mist Volume: 50ml/h
Colors: White with light, pink not light, white not light, grey not light
How to use:
Firstly, remove the lid and add water, ensuring that the water does not exceed the max line indicated on the product as a horizontal mark.
Put the lid back and connect the USB cable to your laptop, computer or an adapter.
Press the button of the Cactus Humidifier Lamp and it will start working instantly. The light can be turned on independently when needed.
Precautions:
Don't leave the humidifier turned on once the water in the unit is consumed.
Don't flip the diffuser. Water may leak out.
Clean it once a week with a dry and clean cloth.
If you don't want to use it for some time, empty the water and keep it dry.