1 of 8
2 of 8
3 of 8
4 of 8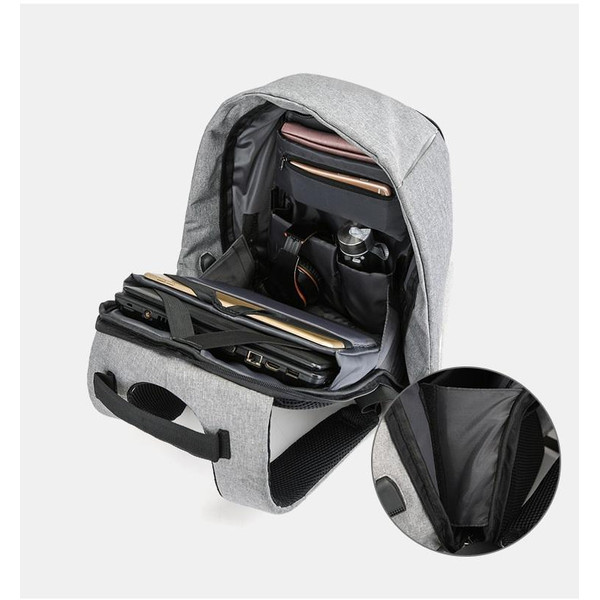 5 of 8
6 of 8
7 of 8
8 of 8

City Travel Deluxe Backpack
Quantity
1
About this item
Experience unbeatable durability with unshrinkable polyester fabric, designed to withstand time and wear.

Ideal companion for all your travel gear, comfortably accommodating your laptop and essentials.

Enjoy superior comfort with a multi-layer breathable elastic back cushion, perfect for all-day wear.

Stay charged on-the-go with the convenient external USB charging port, never miss a beat.

Effortlessly stylish zipper bag featuring a supportive shoulder strap for ultimate carrying ease.

Generous 20-35 lbs. capacity ensures ample space for your belongings, making packing a breeze.

Choose from this chic color range: sophisticated Grey, timeless Black, or vibrant Purple.