1 of 7
2 of 7
3 of 7
4 of 7
5 of 7
6 of 7
7 of 7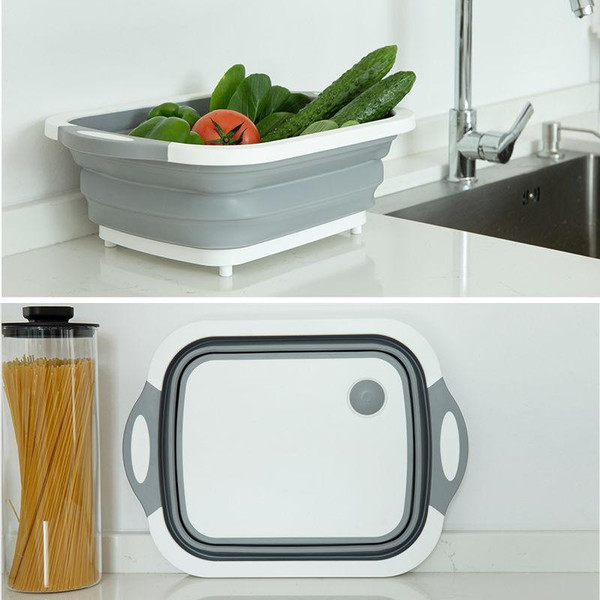 Video
Collapsible Storage Chopping Board
Quantity
1
About this item
Made from BPA-free flexible plastic and silicon rubber to ensure the health and safety of you and your loved ones.

This space-saving kitchen gadget features an ergonomic design that fits comfortably in your hand and an anti-slip surface to keep it steady on your countertop.

Say goodbye to messy spills and hello to hassle-free cleanups with its drainage hole that makes it easy to rinse and drain fruits, vegetables, and more.

Save time and effort with this 3-in-1 kitchen essential that acts as a cutting board, washing basin, and draining basket all in one.

You can fold it down to a compact size of 40 x 31 x 3.5cm, making it easy to store in your kitchen cabinet or take with you on the go.

Make meal prep a breeze with its extended size of 40 x 31 x 13.5cm, offering ample space to prepare and wash your food.