1 of 35
2 of 35
3 of 35
4 of 35
5 of 35
6 of 35
7 of 35
8 of 35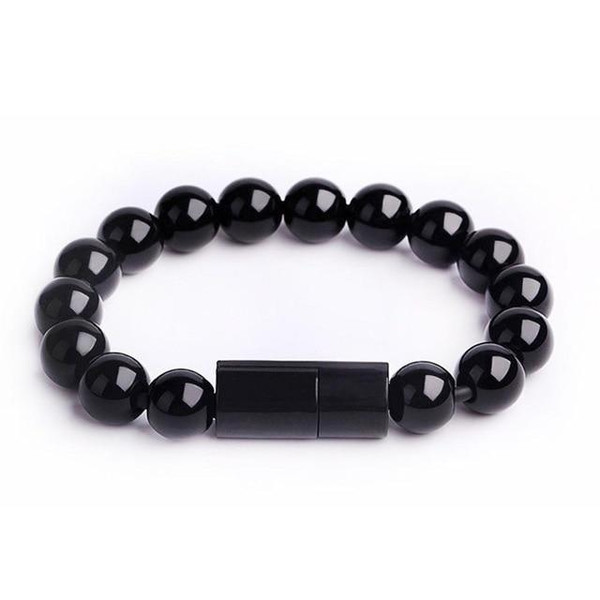 9 of 35
10 of 35
11 of 35
12 of 35
13 of 35
14 of 35
15 of 35
16 of 35
17 of 35
18 of 35
19 of 35
20 of 35
21 of 35
22 of 35
23 of 35
24 of 35
25 of 35
26 of 35
27 of 35
28 of 35
29 of 35
30 of 35
31 of 35
32 of 35
33 of 35
34 of 35
35 of 35
Beaded Charging Bracelet
Quantity
1
About this item
Disconnect the ends of the bracelet to get an instant charging cord for your smartphone.

Boasting an anaerobic copper-plated plug, our cable promises lasting durability and top-notch performance.

Enjoy 480 Mbps data transfer and 2.4A output power, ensuring a fast charging experience.

Our antirust, anti-winding, and glossy bead design keeps your cable stylish and tangle-free always.

Comfortably fitting both lady and gent wrists, our cable is the perfect blend of fashion and function.

With compatibility for Android and iOS phones, you'll appreciate the versatile convenience for all devices.
Item description from the seller
Imagine having a wearable charger cable – sounds cool, right? Introducing this innovative electronic accessory that doubles as a piece of jewelry!
We've all experienced those inconvenient moments when our phone dies while driving, during an important call, or on a long flight. Worst of all, when we forget our charger cable at home! This is where the Micro USB Beaded Charging Bracelet comes to the rescue. It's the most convenient charger cable you'll ever come across.
Simply wear it on your wrist, keep it in your car, at your desk, or stow it in your travel bag. Just attach it to a power bank or your laptop, and charge your iPhone or Android phone with ease. No more fretting about a dead phone – ever again!
The Phone Charging Bracelet comes in a variety of stylish colors – Black, White, Red, Blue, Hot Pink, Green, and Light Pink – so there's one to complement every outfit!
Some key features include:
High-speed charging micro USB cable

Chic beaded jewelry piece, 23.7 cm in length

480 Mbps data transfer and 2.4A charging capabilities

Charging cable (power bank not included)

iPhone Compatibility: Lightning USB for Apple iPhone 5 to 7

Android Compatibility: Micro USB for Android, SONY, Blackberry, LG, Nokia, HTC, Palm, Toshiba, Samsung, Panasonic, Motorola