1 of 5
2 of 5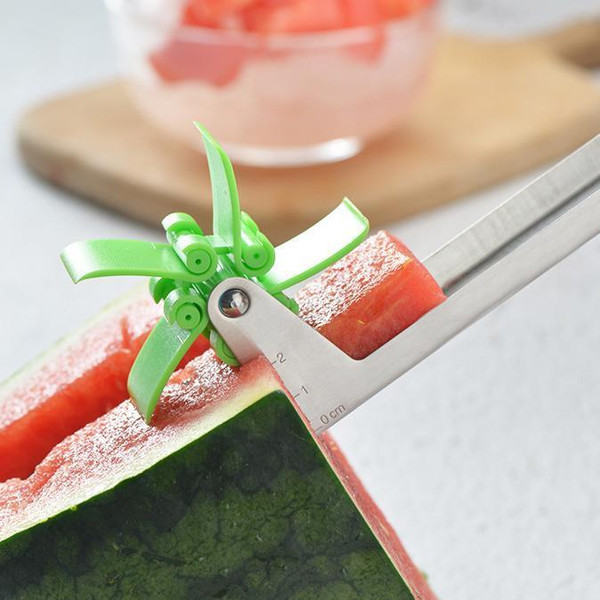 3 of 5
4 of 5
5 of 5
Video
Melon Slicer Cutter Tool
Quantity
1
About this item
Say goodbye to messy hands and sticky countertops with our innovative no-mess watermelon windmill tool.

With this cutter tool, you can create perfectly sized melon cubes (2cm each) in just a matter of minutes, saving you time and effort.

The cutting blade is made from high-quality stainless steel 18/8, ensuring durability, sharpness, and precision in every cut.

The windmill pattern on it is made from durable ABS material, designed to withstand frequent use and provide a comfortable and secure grip.

It is rust-proof, ensuring that it will last for many seasons of delicious melon cutting and be a reliable addition to your kitchen for years to come.