1 of 6
2 of 6
3 of 6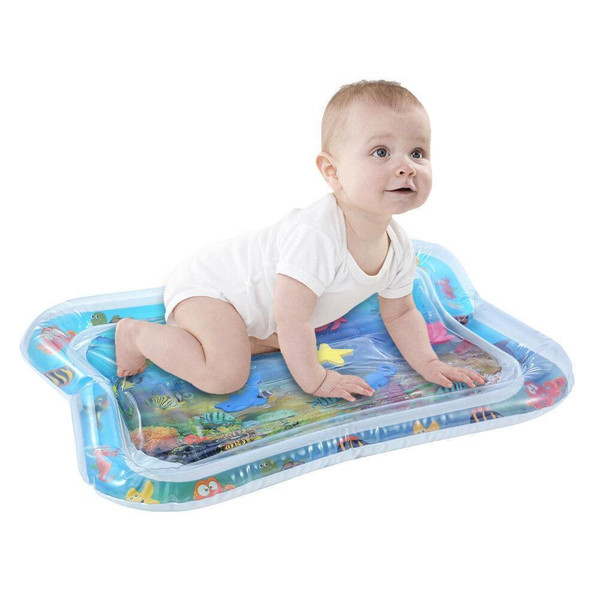 4 of 6
5 of 6
6 of 6
Baby Inflatable Aquarium Water Mat Toy
Quantity
1
About this item
Our inflatable mat lets your little one swim in a colorful sea world, stimulating their imagination and making bath time fun!

Strengthen your baby's body, arms and legs while they play in the water.

It helps develop motor skills and hand-eye coordination, providing a valuable learning experience.

Perfect way to keep your little one entertained while you wash them.

Mat is 100% leakproof, ensuring that your bathroom stays dry and safe.

With a size of 66 x 50cm / 26 x 19.7in, our baby play mat is the perfect size for your little one to play and have fun in.

It is suitable for babies above 6 months of age, providing a fun and safe way for them to enjoy bath time.
Item description from the seller
Are you tired of searching for the perfect toy to keep your little one entertained and engaged? Look no further than the Baby Inflatable Aquarium Water Mat Toy!
This water mat toy is not only visually appealing, with its vibrant and colorful sea world design, but it's also interactive and stimulating. It's the perfect activity for tummy time, helping to strengthen your baby's arms and legs while also promoting their motor skills. Plus, the inflatable nature of the mat ensures that it's soft and safe for your baby to play on.
But what sets our water mat apart from the competition? It is 100% leakproof! We understand that cleaning up after leaky mats can be a hassle, which is why we've designed our product with busy parents in mind. So, you can relax and watch your baby play without worrying about making a mess.
From squeezing and squishing to pressing and pushing, your baby will love exploring the sensory features of this toy. It's the perfect way to introduce your little one to the wonders of the ocean, all from the comfort of your living room.
So if you're looking for an entertaining and interesting toy that will provide hours of fun for your child, choose this Mat Toy. With its stimulating design and leakproof construction, you won't be disappointed!
Size: 66 * 50cm / 26 * 19.7in