1 of 8
2 of 8
3 of 8
4 of 8
5 of 8
6 of 8
7 of 8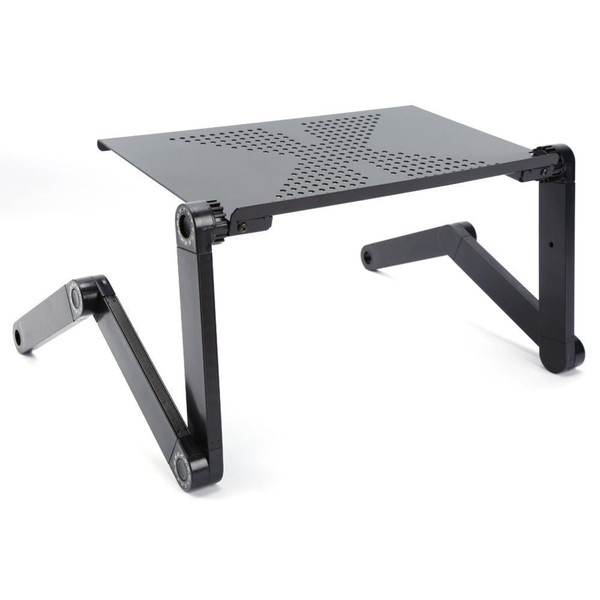 8 of 8
Easy Adjustable Standing Desk
Quantity
1
About this item
Work comfortably without sacrificing your posture - Whether you're sitting at a desk, couch, or bed
An ideal work-from-home setup - You can work standing up or sitting down
Sturdy & stable design - No wobbling while working
No overheating - Vent holes prevent overheating of your system
Put it at the height you want -Each side has three foldable, steady legs
Incredibly spacious - At approximately 48 x 26 cm, it can accommodate your laptop, keyboard, mouse, speakers, and other office supplies
High Strength- Aluminum-Magnesium-Alloy
Total weight: 1.2kg
Item description from the seller
Working from your couch, the kitchen table—or your lap as you slouch in bed certainly has its comforts, but it isn't exactly easy on your posture.
Not to mention aren't the most deluxe workstations for your computer.
This is the era of hybrid work, and the time has come to commit to a desk for the sake of your posture, comfort, and health.
Thanks to our Easy Adjustable Standing Desks, you'll get all the professional features you need in your workspace.
You'll love the pragmatism & aesthetics
Enjoy the best of both worlds because it's practical and stylish!
Work from anywhere with ease
It can be used as a standing desk, sitting desk, couch table, or even bedside table.
Keep your screen at eye level
Adjustable height allows you to adjust the viewing angle to your comfort.
Height Adjustable Range: 4.8-48 cm approx
Mouse panel included
The mouse panel attachment on the side can also serve as a drink holder.
Mouse Plate Size (L x W): 18x16 cm approx

Portable and lightweight desk
Weighs only 1.2 kg, portable anywhere