1 of 11
2 of 11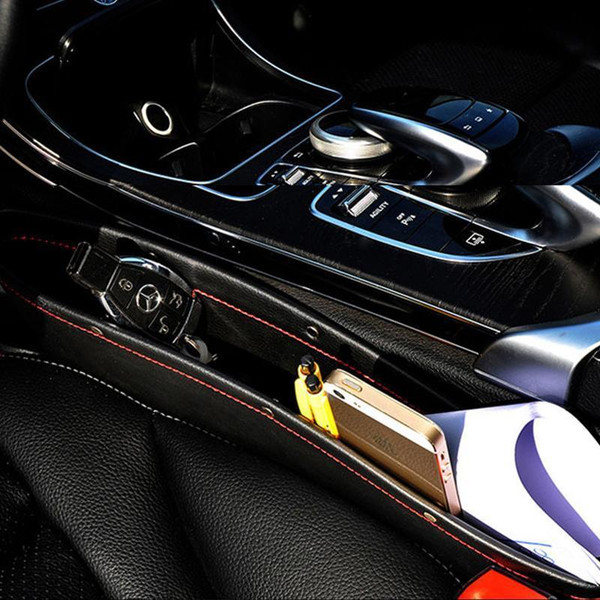 3 of 11
4 of 11
5 of 11
6 of 11
7 of 11
8 of 11
9 of 11
10 of 11
11 of 11
Car Seat Pocket
Quantity
1
About this item
Achieve additional storage space in the car
Covers the space between car seat & console
Stores keys, markers, mobiles, bills, glasses, etc
Material: Leather
Simply slide the pocket between the space
Available in 4 colors
Item description from the seller
Are you constantly dropping things in the space between the car seat and the center console? The handy, Car Seat Pocket will put an end to this frustrating experience once and for all, by catching all of your accidentally dropped items and keeping them close at hand for easy access later.

Made of premium, high-quality, vegan leather, for comfort and flexibility, the Car Seat Pocket is a convenient, little, receptacle that's perfect for catching and storing small items.

It measures 11.8" x 4.3" x 2", which will fit most cars. To utilize your pocket, simply slide it into the space in between the car seat and the center console. It's as easy as that!

By adding the Car Seat Pocket to your car you gain valuable, added organizational space for items such as your phone, snacks, keys, change, lipstick, sunglasses, etc.

The Car Seat Pocket is available in a variety of neutral colors to match any interior. Choose from Brown, Black, Beige or Gray.

Includes One Car Seat Pocket, perfect for the driver's seat!