1 of 22
2 of 22
3 of 22
4 of 22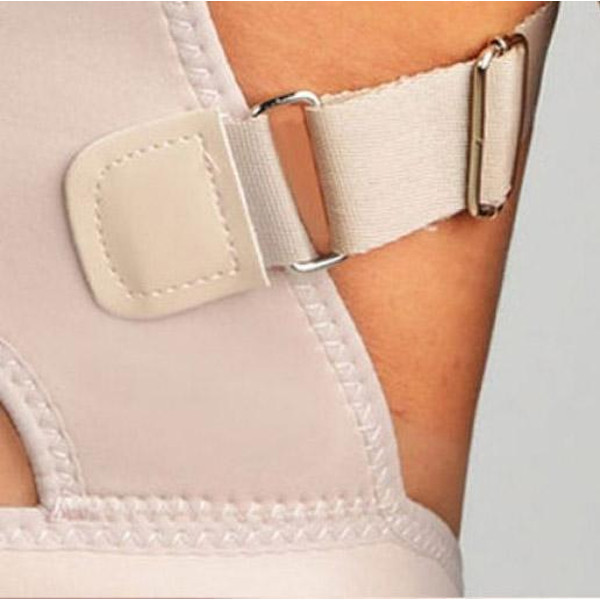 5 of 22
6 of 22
7 of 22
8 of 22
9 of 22
10 of 22
11 of 22
12 of 22
13 of 22
14 of 22
15 of 22
16 of 22
17 of 22
18 of 22
19 of 22
20 of 22
21 of 22
22 of 22
Magnetic Therapy Posture Corrector
Quantity
1
About this item
Crafted with a blend of neoprene, nylon, and cotton for durability and comfort.

The adjustable strap allows for a customized fit to improve your posture and reduce discomfort.

It has an ergonomic design that provides painless support to your neck, spine, and lower back.

Thanks to its breathable material, it stays cool and dry because it wicks away moisture.

It is comfortable to wear for both men and women, making it the perfect accessory for daily use.

Machine-washable in nature; no hassle there.

Ideal for office employees who sit for long periods, old-aged people with back pains or anyone experiencing issues in their back.
Item description from the seller
Do you spend long hours sitting in front of a computer, feeling the strain on your neck, shoulders, and lower back? Are you tired of living with the constant ache and stiffness that comes with a sedentary lifestyle? Say goodbye to discomfort with our adjustable magnetic posture corrector!
Featuring padded adjustable straps that gently energize your neck, shoulders, and back, our posture corrector is both comfortable and easy to use. Slip it over your shoulders and secure the closure to feel your posture gradually shifting into perfect alignment.
Experience the transformative power of improved posture with our unique ergonomic design that gently realigns your shoulders and spine, improving circulation and reducing muscle soreness, neck slouch, belly rolls, and curvature of the back.
Our magnetic therapy posture corrector is virtually undetectable, unlike traditional slouch belts or back braces that can be awkwardly visible and uncomfortable to wear. Made with a stretchable blend of Neoprene, Nylon, and Cotton materials, it feels like a second skin and is machine-washable for your convenience.
It's also a good travel companion for long car rides or extended trips and is suitable for both males and females. So, invest in your health and say goodbye to back pain with this brace, which supports your neck, spine, and lower back, promoting healthy posture and removing the aching and discomfort of a sedentary lifestyle.
| | |
| --- | --- |
| Size | Fits Waist Size |
| S | 25-30 Inches |
| M | 30-34 Inches |
| L | 34-38 Inches |
| XL | 36-41 Inches |
| XXL | 43-47 Inches |