1 of 5
2 of 5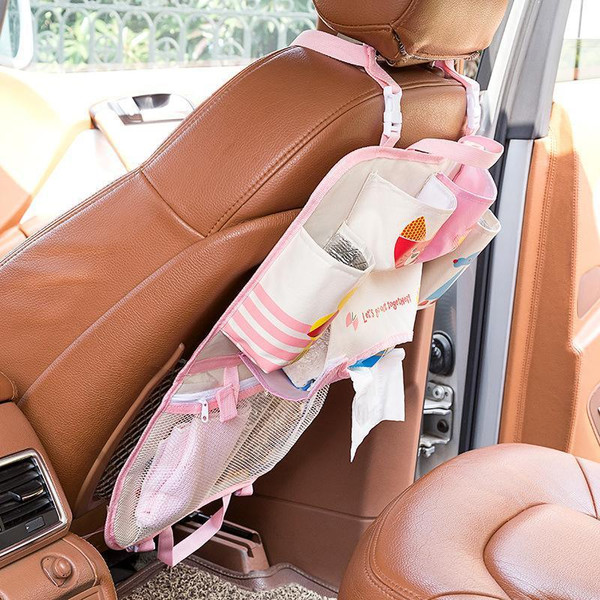 3 of 5
4 of 5
5 of 5

Kids Car Seat Storage Organizer
Quantity
1
About this item
Keep your kids' car essentials arranged and accessible with this organizer.

Say goodbye to fumbling around for your child's water bottle or snack with this handy holder that clasps securely to the front seat using clips.

With six compartments, there's plenty of space to store everything from bottles and toys to a lunchbox or tablet.

Make car rides more enjoyable with this holder designed specifically for kids.

Running out of storage space in your car? This organizer provides extra room to keep your child's items tidy and easy to find.

The cartoonist design makes organizing fun! Your kids will love using it to store their things and feel like they have their very own special spot in the car.

Measuring 20.8" x 17" (approx.), it is the perfect size to fit in your car's interior.